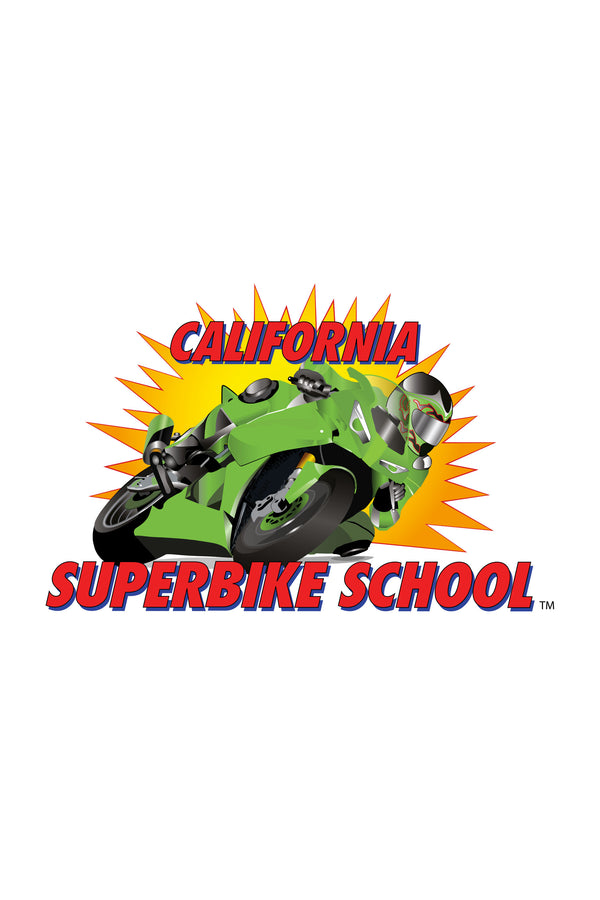 THE NUMBER ONE ON-TRACK TRAINING SCHOOL
The California Superbike School was founded in 1980 by Keith Code and delivers its training programmes worldwide.
The UK school operates at a number of UK and European premiére circuits and is suitable for riders of all abilities – from newly qualified riders to pro-racers. The school operates a 3:1 student to coach ratio and its syllabus consists of four levels of training, each of which is delivered in a single day. Each level covers a range of technical skills and drills which are taught off-track and practised on-track. An individual debrief follows each on-track session.
The world class coaching team are not only technically proficient, but they are also qualified and friendly instructors too. The course can be undertaken on your own motorcycle, or one of the school's brand new Kawasaki motorcycles can be hired. The school has a proven track record and delivers real results – with all of its students seeing material improvements in their riding.